La sublimación en la decoración digital
---
Ahora es sencillo entrar en el mundo de la impresión digital de prendas gracias a la moderna tecnología de sublimación . La calidad de impresión de alta definición (HD), una mayor variedad de hermosos colores, velocidades de impresión más rápidas y configuraciones gráficas más sencillas han sido posibles gracias a los desarrollos recientes en los métodos de impresión por sublimación.

A diferencia de la mayoría de las otras tintas que se utilizan para la decoración de prendas de vestir, la sublimación utiliza tintas que se adhieren a las fibras de la tela al nivel de la superficie. Para adherirse a la tela, esta última en realidad depende de un ingrediente químico llamado aglutinante. La unión molecular se utiliza en la sublimación para adherir y volver a colorear las fibras de la tela, produciendo una imagen que no se despegará, agrietará ni desvanecerá cuando se lave. Como resultado, la sublimación es perfecta para productos como el equipo de equipo, que soporta mucho esfuerzo físico y varios lavados a lo largo de su vida útil.

Aunque la sublimación puede parecer inicialmente la mejor opción para decorar ropa, no es una respuesta "única para todos". Al pensar en la sublimación, es importante tener en cuenta la composición de la fibra, el color de la tela y el color de la imagen.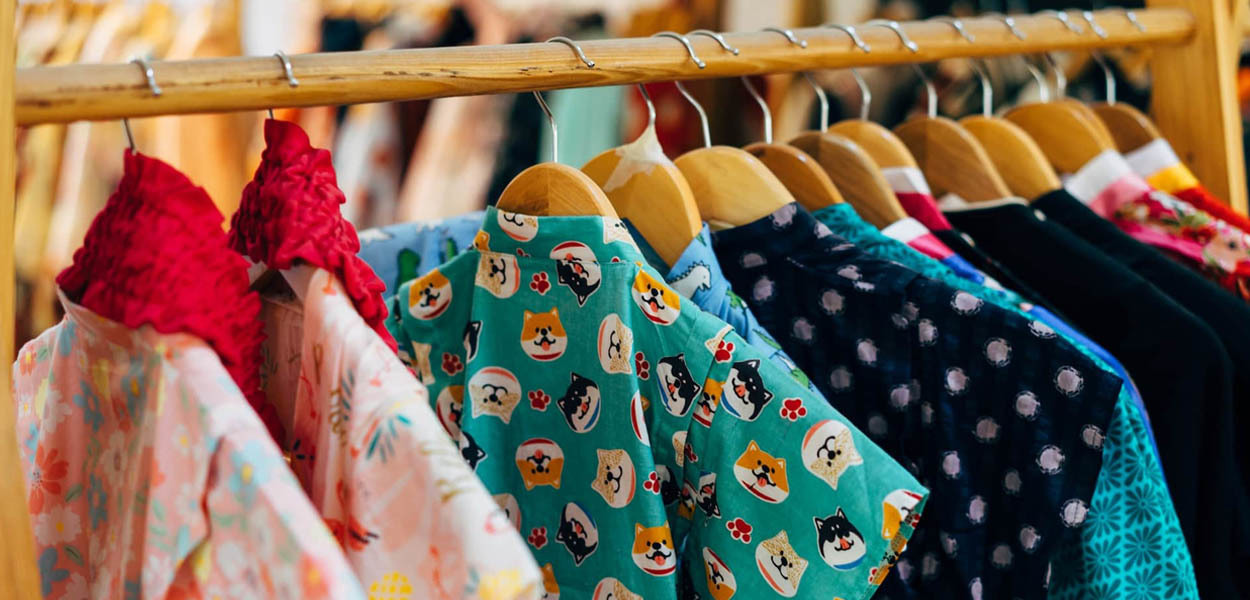 Fiber composition
It will only bond with polyester and polymers due to the chemistry involved in the sublimation process. As a result, it won't work with materials like cotton, bamboo, wool, etc.

Will it function with blends? Well, that depends on how the fabrics are used together. Sublimation will undoubtedly work with poly/cotton mixtures. However, the end result will have a vintage or "retro" appearance, which may work well in some sectors. In general, a mix should contain at least 50% polyester and the other fibers should be able to sustain a heat press temperature of roughly 400 F.

The greatest fiber option is 100% polyester, thus it makes sense to assume that all polyester products can be sublimated, however, this is untrue. Occasionally, during the production process, specific chemicals are applied to polyester clothes that can prevent sublimation. For instance, it has been demonstrated that some (but not all) antimicrobial coatings can hinder sublimation. Therefore, always remember to examine a product before assuming that it can be adorned.

Fabric color
The simplest fabrics to sublimate are white ones. There is no mix of basic color inks that can yield the color white when using CMYK ink printing, which is what sublimation employs. As a result, during printing, all white spaces are left "open". The open sections allow the color of the shirt to show through when a picture is placed on a white shirt, creating white.

However, if the same image is used on a yellow shirt, the white color will show up where it should be hidden. As a result, white is said to be the greatest clothing color for sublimation, while you can print on light-colored clothing as long as the picture doesn't require the color white.

There is still another issue with colored clothing. To ensure colorfastness when the garment is washed, apparel dyes are heated up. The shirt may, however, fade in the region where the heat press makes contact with the fabric during sublimation if the heat-set value was significantly lower than 400 F.

It should be noted that neon materials typically turn brown when exposed to heat at temperatures higher than 300 F. The substances known as brighteners that were added to the fabric dye are to blame for this. The bottom line is that you should test clothing before presuming that it will adequately sublimate.


Image color
Spot printing and allover printing(AOP) are the two different application methods for apparel sublimation.

The most frequent method is spot printing. It entails affixing a brand or image to a particular spot on the garment. Usually, a desktop printer is used for this. A single sheet of sublimation transfer paper with the image printed on it is used for the application using a heat press. The transfer paper is taken off after use is finished and thrown away.

AOP is completely different from spot printing in every way. The idea is to ink the entire shirt, from top to bottom and side to side. That could refer to numerous or huge images or even just solid color.

Theoretically, white can be printed without white ink. Spot sublimation, for instance, cannot be used to print on a black garment with white letters since there is no white ink. However, when using AOP sublimation, you begin with a white shirt, generate a transfer that is all black, save for the white lettering, and then leave those areas as blank spaces (no ink). When the transfer is placed on the front of the shirt, it changes the color of the shirt to a solid black, with the exception of the letters, which turn out to be white because of the color of the shirt.

Para esto, se necesita un equipo que es sustancialmente más grande que el que se usa para la sublimación por puntos. Imagina el ancho de una camisa ampliado, con las mangas incluidas. Debe imprimir y presionar la imagen en ese tamaño en la camiseta. Por lo tanto, probablemente necesite una prensa de calor que pueda acomodar impresiones de ese tamaño y una impresora de sublimación de alimentación por rollo que tenga al menos 44 pulgadas de ancho.

A la hora de decorar ropa, la sublimación ofrece varias opciones. Solo asegúrese de que se utilice el equipo correcto para el trabajo correcto. Aunque no funciona en todas las situaciones, puede producir resultados fantásticos en situaciones en las que tiene sentido.
---
Contáctenos
Correo electrónico de ventas globales: info@hanrunpaper.com
Ventas globales WhatsApp: 0086 177 1453 7154
Dirección: Edificio No.10, Comunidad de Innovación Baijiahui, 699-18 Xuanwu Avenue, Nanjing, China
---