Hanrun paper Freezer Paper
- For cheese, meat and fish
- Outstanding grease and humidity resistance
- 100% virgin wood pulp
- Meets local standard

---
---
undefined
Descripción
Hanrun Paper® Freezer Paper
Hanrun paper freezer paper offers a range of grease resistance levels and wet strength. It is used in various refrigerated and frozen food applications, including bacon, meat and dairy interleave.
It is suitable to protect the quality, flavor and nutrition of foods during freezing. The other side is durable paper which can be written on. This means it's easy to write on the contents and pack the date before freezing foods.
This paper is made of 100% virgin wood pulp without any additives, which is certified OK United State FDA 21 CFR 176.170(d), Europe EU Commission Regulation (EU) No 10/2011 and its amendments.
Thanks to the unique production process, there are no fibers on our wrapping paper or your food products.

Specifications
Product name

Wood pulp freezer paper

Raw material

100% original wood pulp

Whether it can be customized

√

Printable

(1-4 colors printing available)

Color

White

Packaging form

Sheet size/1000 sheets/pack
20 packs/carton

Sheet size

114MM*114MM
115MM*115MM

Sample size

According to customer needs
Features
- Sustainable solutions for cheese, meat and fish wrapping and interleaving
- Outstanding grease and humidity resistance
- 100% virgin wood pulp
- Protects food stored in the freezer for up to 1 year
- IS09002 certification; QS certification; US FDA / SGS / Europe EU certification
Application

Certification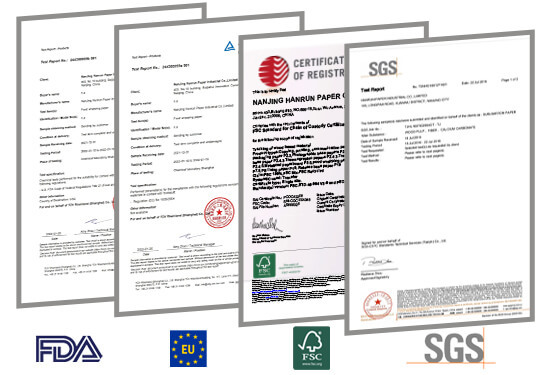 ---
Contact Us
Global sales e-mail: info@hanrunpaper.com
Global sales WhatsApp: 0086 177 1453 7154
Address: No.10 building, Baijiahui Innovation Community, 699-18 Xuanwu Avenue, Nanjing, China