Super wash dark t shirt transfer paper
-Super wash -Easy to engrave -Large elasticity
---
Heat Transfer Paper --本来就隐藏的
Inkjet Heat Transfer Paper
Super-Washing t-shirt Transfer Paper
---
undefined
Descripción
Hanrun® Paper Industrial Co., Ltd
A coating factory with our own R&D division,3 coating line for normally production daily. The coating machine max can coat 3.2m wide sublimation transfer paper.A large line of production allows more orders to be accepted.Our company specializes in the export of high-end sublimation printer, to create high-end international level of responsibility, quality of the printers has maintained the highest evaluation of the industry, customers appreciate our services, our scientific management, strict inspection of their products, to provide more products to customers.Our product have sublimation transfer paper,sublimation printer,sublimation ink,sublimation printer parts,UV printer ,heat transfer vinyl and so on.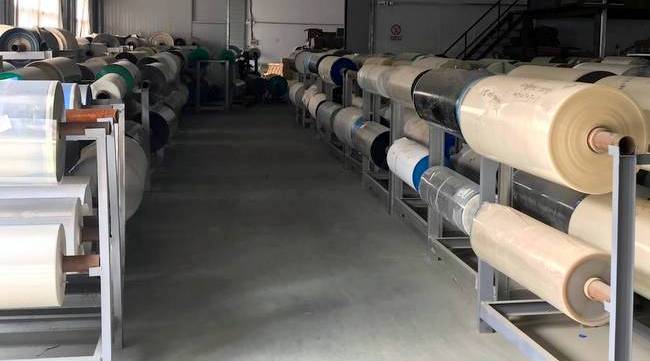 Super wash dark t shirt transfer paper
Dark t shirt transfer paper that can be tried for free, high-quality T-shirts in our factory, custom-made for T-shirt designs, The biggest feature of this t shirt press is that both inkjet and laser machines (white toner)can be used. This is the technology owned by my own factory in China.The back of our dark t shirt transfer paper is a checkered pattern, and the pattern is iconic. This paper t shirt is the best high quality.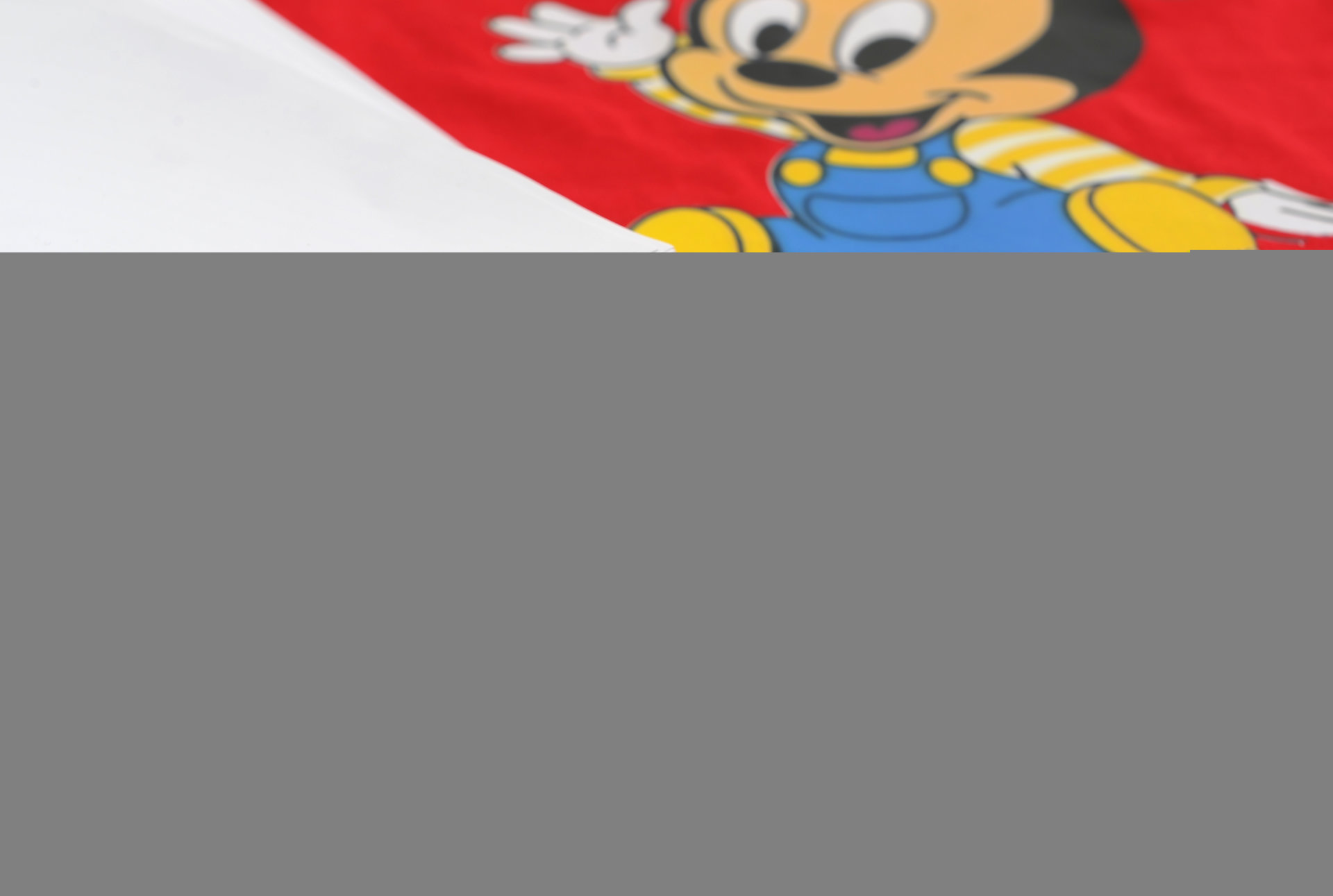 Advantages:
1. Super wash dark t shirt transfers paper sheet is easy cut,easy to engrave.
2.Super wash dark heat transfer t shirt sheet is easy to tear.
3.Super wash dark t shirt printing paper sheet is large elasticity and has good elasticity.
4. Our inkjet tshirt transfer paper can multiple cleaning, no fading, not easy to damage.
---
Size

---
Using Process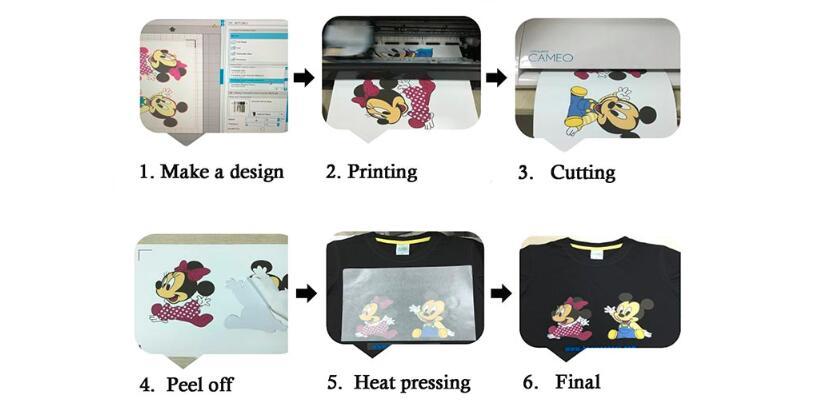 Hot sales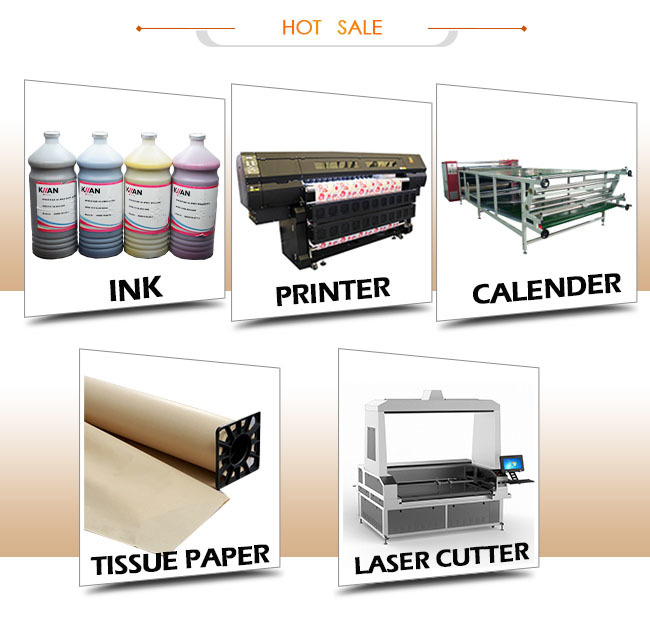 Hanrun Paper's Expo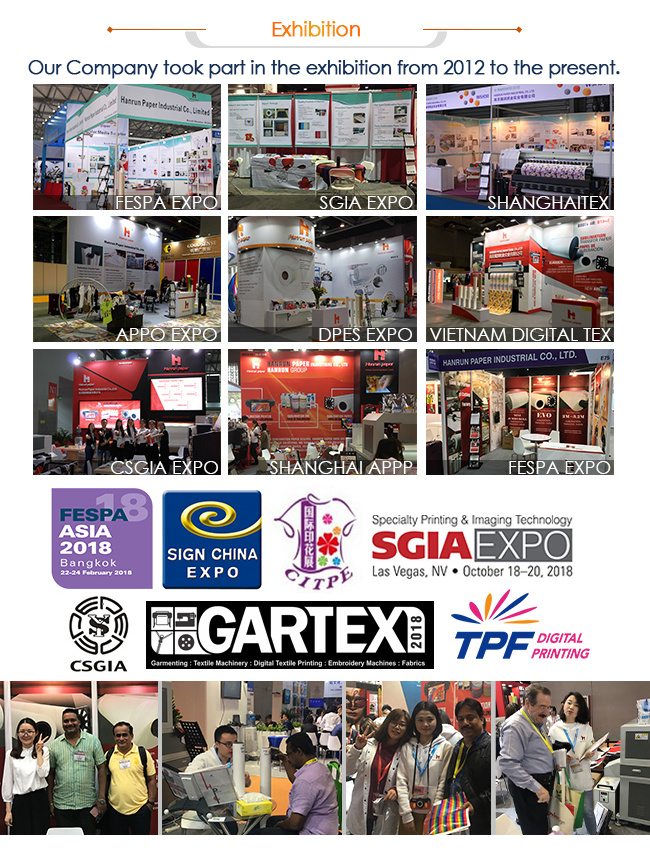 Hanrun Paper's Honour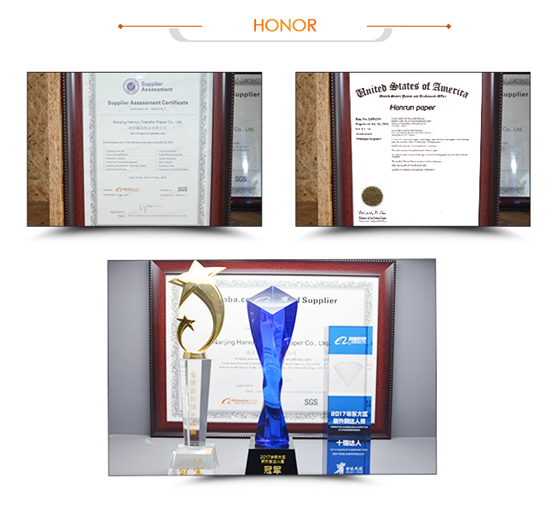 Contact Us
Globle sales e-mail: info@hanrunpaper.com
Globle sales what's app: 0086 189 3686 5061
Address: No.10 building, Baijiahui Innovation Community, 699-18 Xuanwu Avenue, Nanjing, China